Shop Tour
This is our facility located in South Hero Vermont. We are continually updating and adding new equipment to expand our capabilities.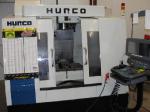 HURCO CNC VMX24
This is our three axis Hurco Vertical Maching Center. We make many of our own parts and also do subcontract maching for oither suppliers.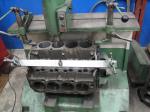 Rottler Boring Bar
All our boring is done inhouse on a Rottler bar. We can bore up tp a six inch hole.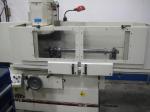 Sunnen / RMC CBN Surfacer
Block and Head Surfacing is performed on a Sunnen/RMC CBN surfacer providing excellent surface finish for our MLS gaskets.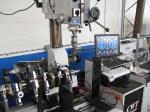 CWT Balancer
We balance all our rotating assemblies within .2 oz/in on our three plane comuterized CWT Balancer.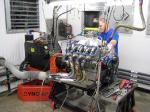 Dynomite 2500hp Dyno
All our build are fully tested on our Land and Sea 2500hp Dyno with 28 Channel Data Aqusition System.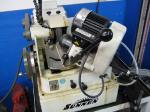 Sunnen VR6500
To complement our cylinder head work we use a Sunnen VR6500 Valve grinder.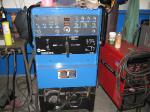 Miller 250 DX Tig
We do custom welding and fabrication in Aluminum, Steel and Stainless Steel.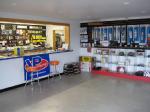 Store Showroom
We have a fully stocked parts department. If we don't have it we can get it. Give us a call to qoute any of your parts needs. We ship UPS, FedX and US mail daily. Store hours are Mon thru Friday 8am to 6 pm Saturday 9am to 1 pm.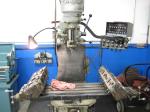 Bridgeport
We have two (Old Faithful) Bridgeports for misc machining.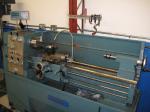 Lathe
Light Turning operations and custom parts are machined on a Turn Pro 12x36 Lathe with Accurite Digital Readout.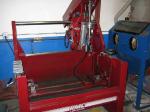 RMC Cylinder Hone
All of our Block Honing is done inhouse for complete quality control. We use only Sunnen Stones with our proprietary blend of honing oil using a Sunnen Base oil.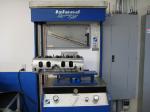 SuperFlow 600 Flow Bench
We do many custom applications and do all our R&D on a SuperFlow 600 bench. Show here with one of our Big Chief 2 11 degree heads. These heads are used on our Top Dragster, Fast Bracket and Top Sportsman Motors. We also have combinations for circle track motors using cast iron head rules.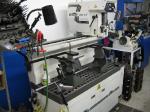 Sunnen VGS 20
We do cylinder heads of all types and use the latest in valve and seat angles to give you the maximum performance for you application.